Victoria Sol designs Handmade chainmaille and metal stamped jewellery from her shop
DestaiDesigns
in Brighton, England.
Aluminium Cuff Bracelet


Hello Victoria, tell us about your creative journey:
I have always been a creative person. When I was young, I wanted to be an actor. Later I found myself discovering music. Starting at age 16 my world revolved around writing songs. I still write music and lyrics. But all the way through this, I have also enjoyed crafting. Because unlike arts so abstract and ethereal as acting and music, crafts have a tangible product. At the end of the process, there is a real life thing in front of you. I like that.

Through the years I have played with paper, thread, wood, clay and other media, but when I finally started becoming more focused I decided I would try my hand at macramé. My friend taught me how to make friendship bracelets, and that was it. I was in love with the craft.

Since this initial magical moment I have experimented with many different ways of making jewellery. I have played with wire. I have indulged my love for beads and semi precious stones. And I have discovered chainmaille.
Brass Chain Braceket




What is Chainmaille ?
Chainmaille is the technique of fitting many small rings together to create larger items. I use both tiny, small and larger rings to construct shapes and patterns, bracelets, necklaces and pendants, earrings and other pieces. It takes a lot of patience, but I can lose myself in the craft, which makes time fly by.
Which is your favourite piece of mine ?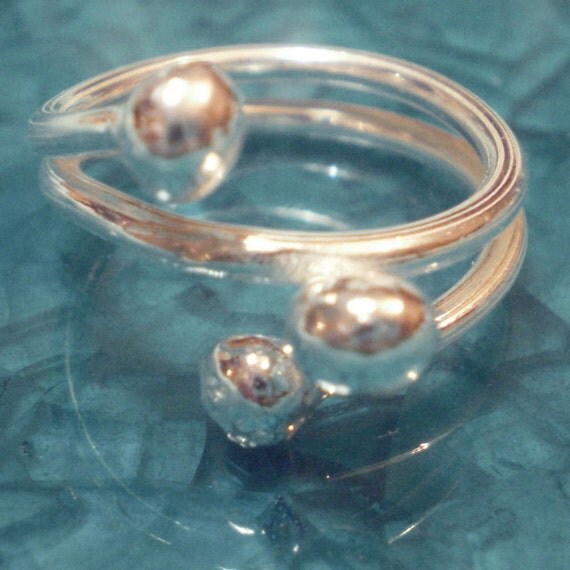 Oh, you have so many pretties!! I think my favourite one of yours is this one: Eleni Ring in sterling silver

Do you use other techniques apart from chainmaille ?
I also do a little bit of metal stamping. I discovered this while idly browsing online, and it was an immediate thought of "I must do this!" I'm still learning little tips and tricks about it, and it's so versatile! It goes really well with my chainmaille as well.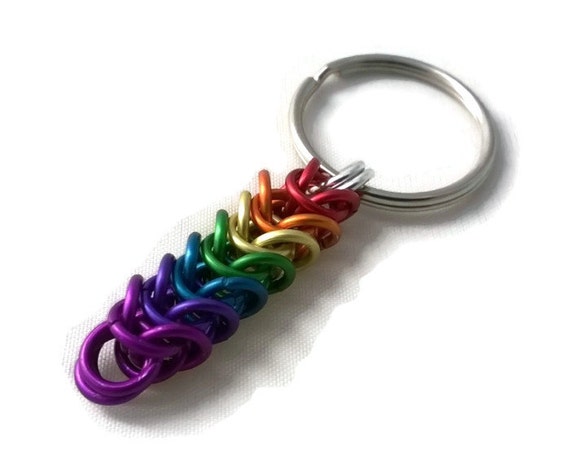 Rainbow key ring
What materials do you use ?
I use many different materials, such as jewellery grade aluminium, stainless steel, copper, brass and bronze, and even industrial grade rubber! The aluminium and rubber come in all the colours of the rainbow and some extra, so the possibilities are endless.
Where can we find you ?
Website