SixSkeins:
Luxurious hand dyed Perran Yarns & womens accessories

I always wonder how people make their own yarns. It is quite fascinating. Let's meet.Steph who is multi tasking as
Owner, Maker, Designer, Curator, Photography, Shipping, ... and Tea-Making.
and a full-time mum and part-time IT professional who loves to be surrounded by yarn.
Sixskeins
dye their own wool, creating their own beautiful colours.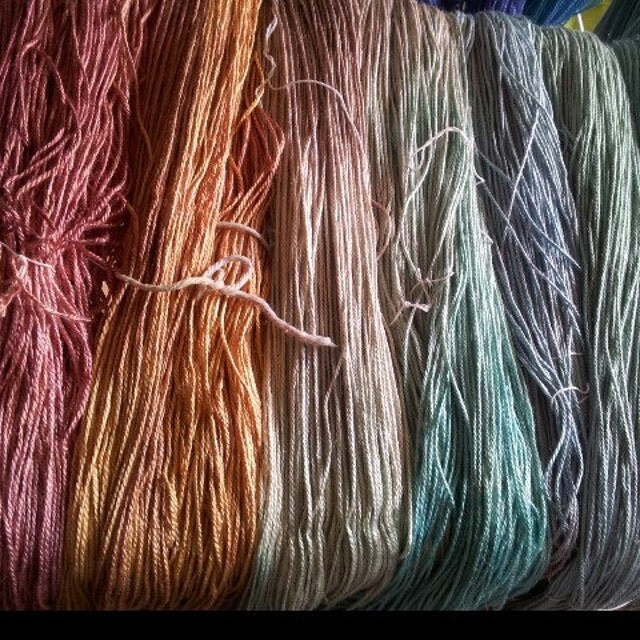 Self
taught, Steph learnt to dye yarns when she couldn't find the colour blends and yarn bases she wanted here in the UK for her own projects.
Her
bag always contains a small knitting or crochet project, ready to make use of any free minutes, plus a notepad to jot down new colourways and designs!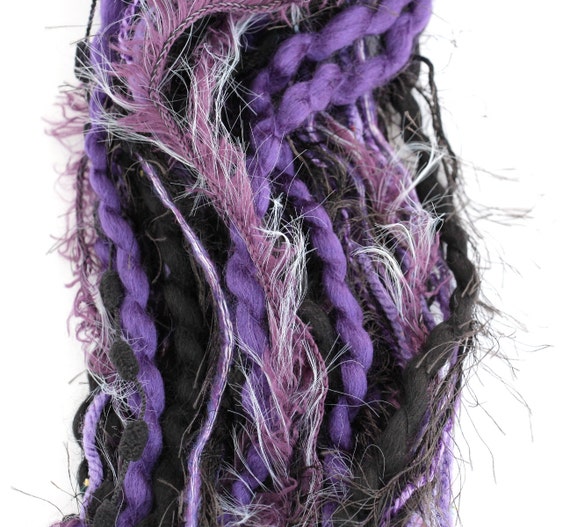 Now she is thrilled to be one of many indie yarn dyers, each with their own slightly different results.
These Perran Yarns are her tribute to living near Perranporth on the beautiful south-west coast of Cornwall, England which is frequently the inspiration for her colourways.
For example, the cut yarns above
are a mix carefully selected from her huge personal stash and include a wide variety of textures and fibres.
A need for supersoft non-itchy yarns to wear against sensitive skin means that Steph chooses only the softest base yarns to dye; you will often find blends of cashmere and silk in her stock. She dyes in small batches in her home kitchen, and keep a dye recipe book so colourways are as repeatable as hand-dyeing gets.
Click to know more about SixSkeins