SpinningStreak

is a weaver who provides us with
Hand knitted handspun - soft, original, classic or fun , in her own words.
My name is Susan. I belong to the Guild of Weavers Spinners and Dyers and have been spinning away for over 20 years.
I live partly in England in a city by the sea and partly in rural France, so plenty of inspiration for colours. And yes, I do speak French too :)
As a French girl myself, I am definitely drawn to berets. Susan has a few in her shop and this one is adorned with a red flower that give it a good mood vibe.
A touche of a little Je ne sais quoi of course, and definitely French Chic .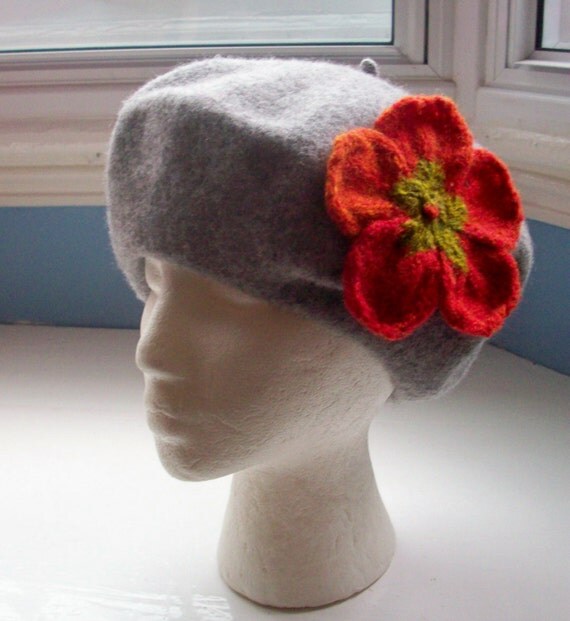 Tell us about your process:
I love the surprise element of dyeing - I tend to use professional quality acid dyes in England and a wide range of natural plant material in France.